Wiz Khalifa's Special Kush Back in Stock While Supplies Last!
Wiz Khalifa
Spark My Kush
While You Can!!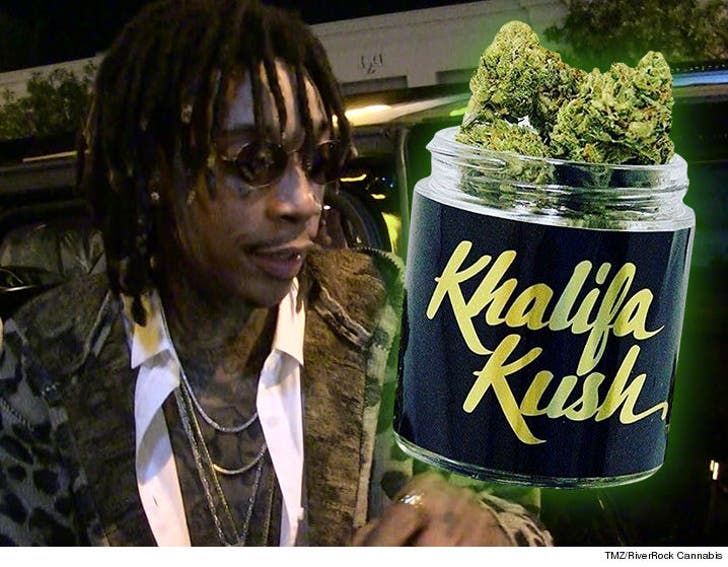 EXCLUSIVE
Wiz Khalifa's got perfect timing -- his Khalifa Kush is back just in time to salute his favorite holiday.
The rapper's indica-dominant hybrid strain is available only at RiverRock Cannabis in Denver, CO ... and the joint's director of operations, Rich Miller, tells us the store stocked up with 6 pounds of the rapper's popular kush.
A bunch of stoners lined up when the store opened Thursday morning to get their weed. It's expected to sell out FAST ... not just because it's 4/20 but because Wiz is scheduled for a concert at nearby Red Rocks Amphitheatre this weekend.
Getting Wiz kinda high will cost ya -- about $55 for an 1/8th, but you get a $10 discount if you're buying it for medicinal purposes.