Justin Bieber Dances to Kendrick Lamar at Clippers Game
Justin Bieber
Sorry, Kendrick ...
I Won't Sit Down to be 'HUMBLE.'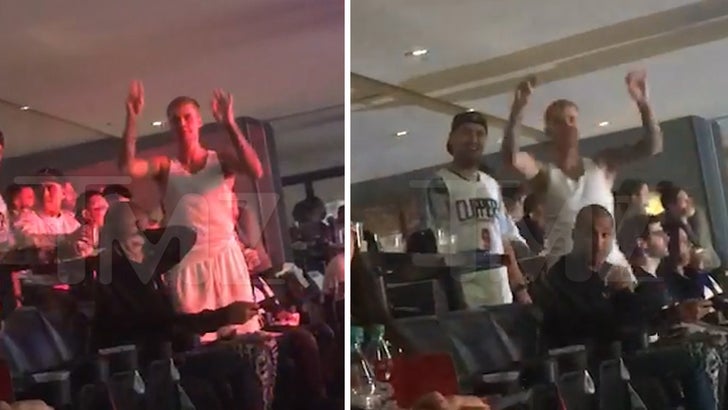 TMZ.com
Justin Bieber's dance moves are about to go viral -- dude was GIGGIN' hard to Kendrick Lamar's new single at an NBA playoff game ... awkwardness be damned.
The Biebs had box seats for Game 5 of the Clippers/Jazz series in L.A. Tuesday night, and was inspired to get up and dance when he heard Kendrick's song, "HUMBLE."
Some ticket holders got an up close and personal show of JB doing his thing ... especially the guy next to him. Too close, maybe.
Kendrick was in the house, and had the honor of sitting courtside. Key word ... sitting. No one knows his music better than K-Dot.