John Ross Gets Emotional NFL Draft Shout-Out from Snoop
John Ross
Emotional Shout-Out from Snoop
... After NFL Draft
Cool moment from Snoop ... when he sent a personal, emotional video message to his former youth football player, John Ross -- praising him on getting drafted in the NFL.
Ross famously played in the Snoop Youth Football League as a kid -- and his family has been tight with Snoop ever since.
So, when Ross got drafted in the 1st round by the Cincinnati Bengals on Thursday, Snoop dug deep into his memory bank to deliver a pretty sweet message to the WR.
By the way, we got Ross right after the draft -- and he told us Coach Snoop can definitely expect some Bengals gear in the mail!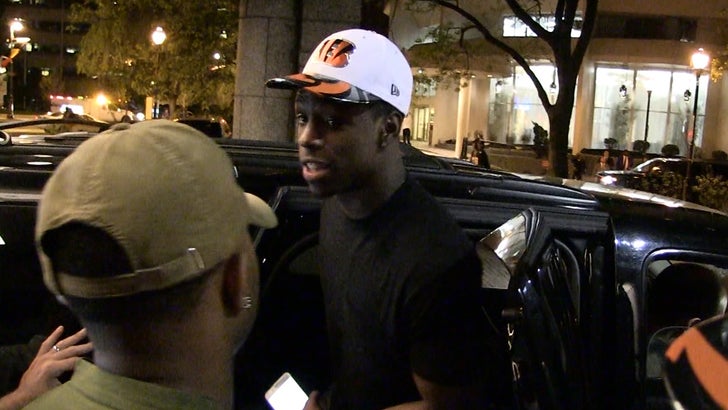 TMZSports.com