Sean Spicer Uses New England Patriots to Diss Hillary Clinton
Sean Spicer
Uses Patriots to Diss Hillary Clinton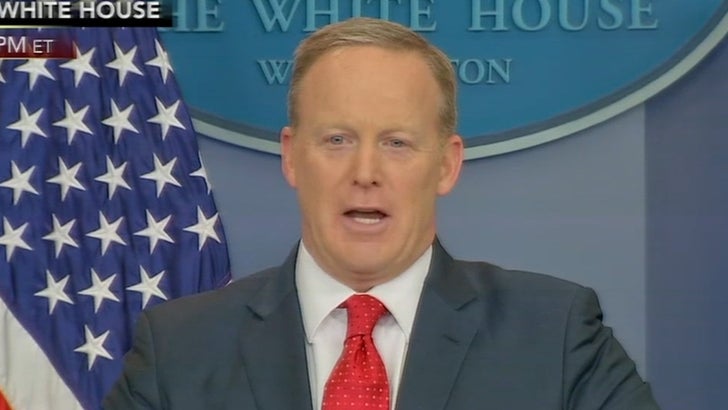 FOX News
Sean Spicer has weaponized the New England Patriots -- using his favorite NFL team to fire a shot at Hillary Clinton during a White House briefing.
Spicer was asked about Clinton's comments earlier this week when she said she would have beaten Donald Trump if the election was held on Oct. 27 instead of Nov. 7 ... before FBI Director James Comey wrote a letter saying he reopened an investigation into her emails.
That's when Spicey reached back to Super Bowl 51 and dropped the following bombshell:
"I'm a Patriots fan and I think if games ended in the 3rd quarter, there would have been a different team here last week. But you play a game 4 quarters and you play an election until election day."