Future NCAA Stars Say They'll Wear Lonzo's Shoe If It's Free
Future College Hoops Superstars
We'll Wear Lonzo's Shoe
... But We Ain't Paying $500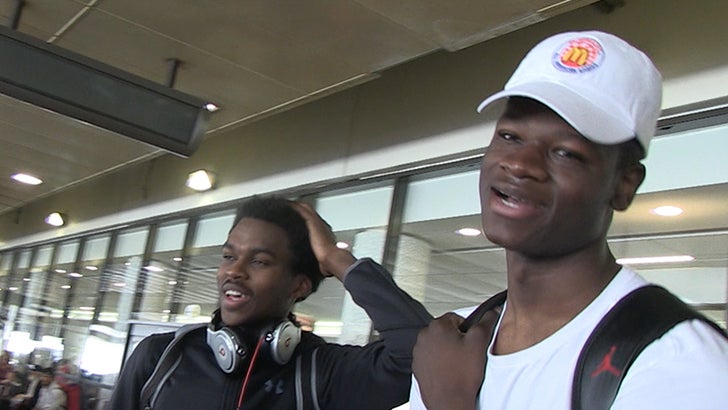 TMZSports.com
Some huge basketball stars say they'll happily rock Lonzo Ball's new shoe ... and are willing to pay the special price of free 99 ... 'cause the whole $500 dollar thing ain't happening, ever.
We were out at LAX and ran into Mo Bamba & Kris Wilkes ... two 5-star basketball recruits according to Rivals, and asked them if they'd play in Lonzo's shoe.
It's an especially good question for Wilkes, he's actually headed to UCLA next year, where he'll be hooping alongside one of the younger Ball brothers ... LiAngelo.
Good news and bad news for LaVar ... both kids said they'd play in the shoe, but NEITHER said they'd be willing to pay the insane $500 price tag.
Looks like the youth are finally wising up.