Meek Mill Blows $20k in Nightclub Turn Up with T.I.
Meek Mill
Blows $20k in Nightclub Turn Up
With His Pal, T.I.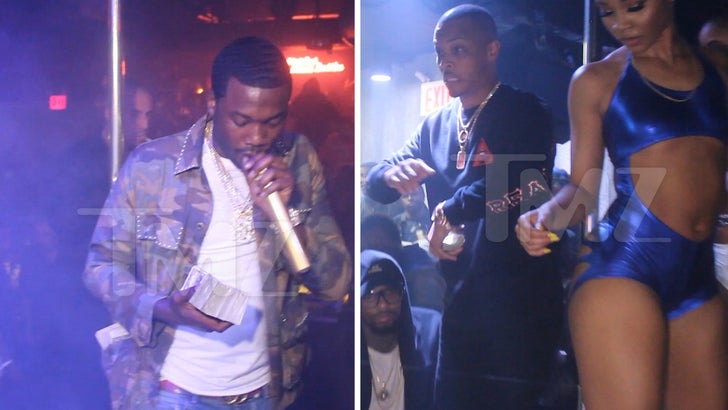 TMZ.com
Meek Mill's putting the dirty back in 30 ... blowing bags o' cash at a nightclub filled with go-go dancers just days after celebrating his 30th birthday.
Meek hit up ACES early Thursday morning in NYC where he dropped a cool $20,000 on the dancers. We're told he showed up with his crew around 2 AM and ordered 10 bottles of Don Julio 1942. The good stuff's gonna cost ya.
T.I. was also there admiring the scenery and dropping stacks, but the night clearly belonged to Meek ... who grabbed the mic, spit some lyrics ... then made the move. The rain was real!
Waiting for your permission to load the Instagram Media.