Jon Jones Vs. Daniel Cormier Rematch Is On, Backstage Altercation
Jon Jones vs. Cormier
Rematch Is On
Violent Incident Backstage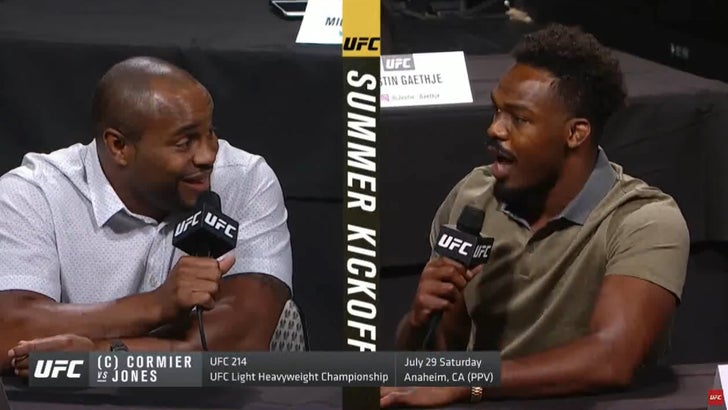 UFC
2:52 PM PT -- Daniel Cormier says he smacked Jon Jones in the face with a water bottle behind the scenes at the big UFC news conference Friday ... all over comments Jon made about his kid.
"He's a bitch," Cormier said ... "He said something about my kid so I smacked him across the face with a water bottle. Bitch ass n**ga."
It's one of the most heated rivalries in pro sports -- these guys hate each other with a fiery passion.
Cormier says Jon is a drug abusing, lying, cheating bad person. Jon once invited Daniel to perform oral sex on him.
Jon emerged victorious the first time they fought back in January 2015. Cormier has vowed to avenge the loss ever since.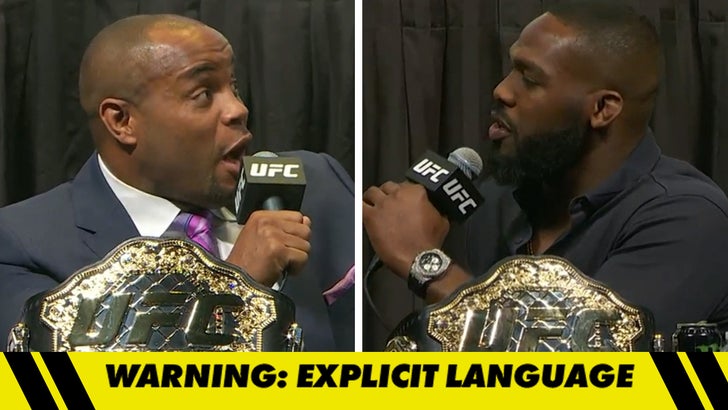 UFC