Israeli Prime Minister Benjamin Netanyahu Meets Aerosmith and Lays on the Jokes!
Benjamin Netanyahu
Meets Aerosmith, Lays On the Jokes!
'You Don't Wanna Miss This'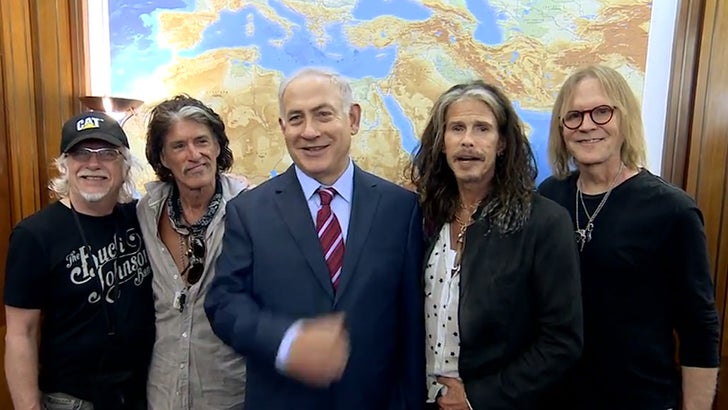 GPO
Israeli Prime Minister Benjamin Netanyahu met Aerosmith this week, and the man's got jokes.
Steven Tyler and co. got to meet the PM after performing in Tel Aviv Wednesday night, and Netanyahu was quick to point out he's more Bostonian than them. Most of the band's from New York ... Bibi went to MIT and worked in Beantown for 2 years.
Netanyahu went on to show the guys some cool memorabilia in his office ... and, of course, got back in the saddle to lay on some Aerosmith jokes.
Watch what happens when someone asks the guys to sing for him. Sorry, Ben ... dream on.