Joe Mixon Milly Rocks Through First Paparazzi Encounter
Joe Mixon
Milly Rocks
Through 1st Paparazzi Encounter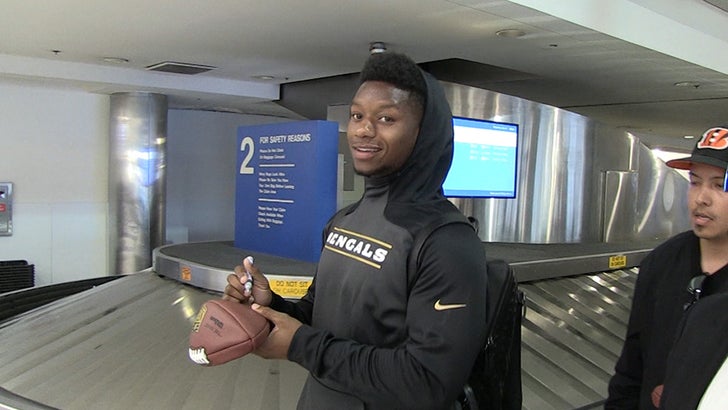 TMZSports.com
Joe Mixon has touched down in L.A. -- and just got his first taste of paparazzi and autograph hounds.
The Cincinnati Bengals rookie is in town for the NFLPA Rookie Premiere event -- designed to help 1st year players learn the business of pro football.
Mixon told us his teammates and Cinci fans have been cool with him since he was drafted -- but didn't say much else.
Then he busted out a little Milly Rock in front of the Lehigh softball team ... which happened to be at the same baggage claim.
Mixon was with a NFLPA staffer at the airport but we're told she's not a dedicated Mixon "handler." Bengals team sources tell us they trust Joe and don't believe he needs a special chaperone.