Ric Flair Says He Almost Ran for NC Governor, Here's Why He Didn't
Ric Flair
I Almost Ran For Governor
... Here's Why It Didn't Happen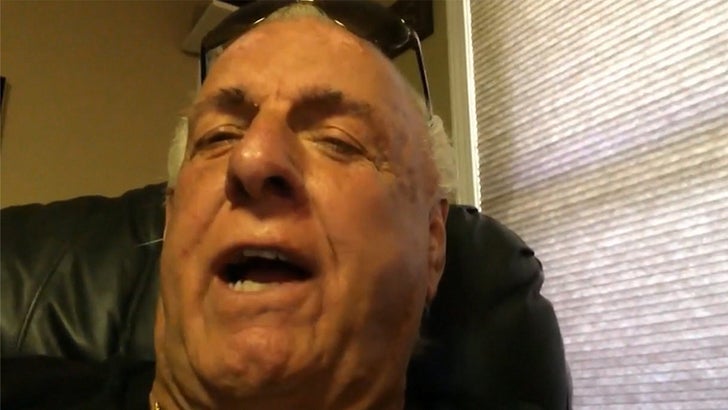 TMZSports.com
According to Mr. Stylin' and Profilin' himself it almost happened, and now Ric Flair is telling TMZ Sports what he saw that made him change his mind about getting into politics ... FOREVER.
We talked to Ric, who told us in 2002 he gave very serious thought to making a run for the top spot in his home state of North Carolina as a Republican.
In fact, Naitch was so serious he reached out to another huge wrestler for a little insight into the political arena, and that's when he told us his dreams fell apart.
Doesn't mean he's not still active in politics, though. Flair says he's headed down to Knoxville to help Kane win his political race, and according to Ric ... they already have it in the bag.
Careful Ric, this stuff isn't pre-determined like you're used to.