LeBron James told Ric Flair, 'You Kept Me Off the Streets'
Ric Flair
LeBron James Told Me
'You Kept Me Off the Streets'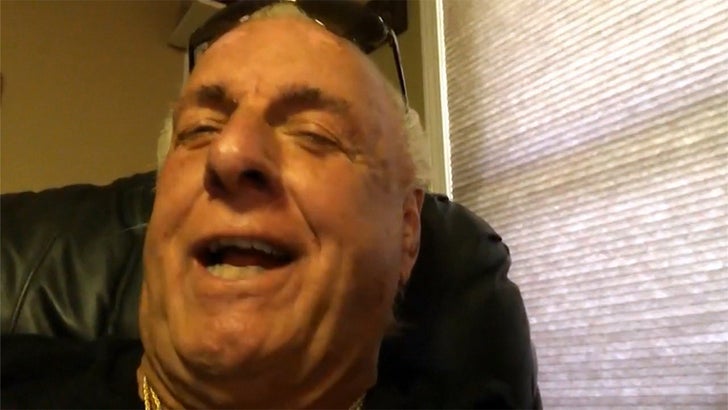 TMZSports.com
LeBron James told Ric Flair his jet-flying, Rolex-wearing lifestyle inspired him as a kid to stay off the streets and become a world famous superstar.
TMZ Sports spoke with The Nature Boy about his relationship with James -- he says he's LeBron's biggest fan and they've had several conversations over the years.
But the thing that stuck with Flair is when LeBron told the WWE legend about the real impact Ric had on his life.
There's more ... Flair also explains why LeBron could be the most dominant tight end in the NFL. He kinda takes a shot at Josh Norman in the process.
Plus, he reveals just how many Rolexes he has in his private collection.