Janet Jackson's Ex-Husband Involved in Hit-and-Run Car Accident
Janet Jackson's Ex-Husband
Crashes Head-On,
Leaves the Scene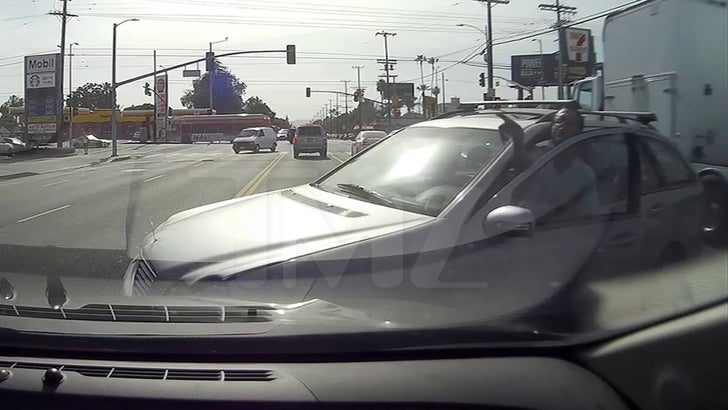 TMZ.com
Janet Jackson's ex-husband #1 slammed his car into an oncoming vehicle and managed to make matters worse when he bolted from the scene ... and TMZ has the footage.
The incident went down April 24 on an L.A. street and the victim's dash cam was rolling -- capturing James DeBarge driving a Mercedes station wagon, trying to cut across traffic when he collided with her Chevy Volt.
The woman hired attorney Michael Parker, who says she's hit a dead end trying to get James to pay for the $6k in damages. No one's been able to locate him.
Mike says they did a little digging and it appeared James had no insurance ... so she'll probably have to tap into her uninsured motorist.
We tried reaching out to James, but we had no luck either.