Pacman Jones Explodes After Rolls-Royce Crash, 'Stupid Motherf**ker' (VIDEO)
Pacman Jones
Explodes After Rolls-Royce Crash
'Stupid Motherf**ker'
1:25 PM PT -- We spoke with Jones' agent who tells us the NFL star was very shaken up but "showed great restraint."
He says Jones insists he was t-boned by a guy who blew a stop sign because he was texting while driving.
Pacman Jones WENT OFF after someone hit his Rolls-Royce in Ohio early Tuesday -- saying if it wasn't for his anger management classes he would "smack the sh*t out of a n**ga."
The Cincinnati Bengals star claims he was driving in Amelia, Ohio -- near Cincinnati -- when another car "ran straight into me" ... wrecking the side of Pacman's very expensive whip.
After the wreck, Pacman unleashed an n-word and expletive-laden tirade -- saying, "This n**ga done pulled out and hit me!"
"They talk about anger management at work ... normally I'd smack the shit outta a n**ga who do the sh*t like that. Stupid motherf**ker."
Pacman entered anger management after video surfaced of the NFL star berating and wishing death on a police officer during an arrest at a Cinci hotel earlier this year.
We spoke with police about the car crash -- officials say it was a "minor accident" and Pacman did not get physical with the other driver.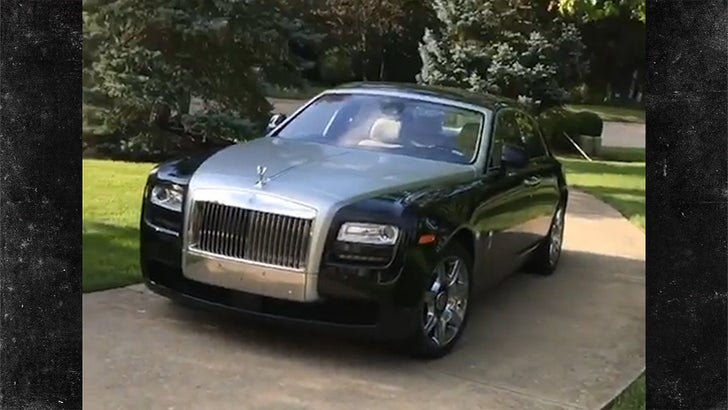 JULY 2016