Akon Gets His Champagne Spray On in Monte Carlo Ahead of Moncaco Grand Prix
Akon
Spray Happy in Monte Carlo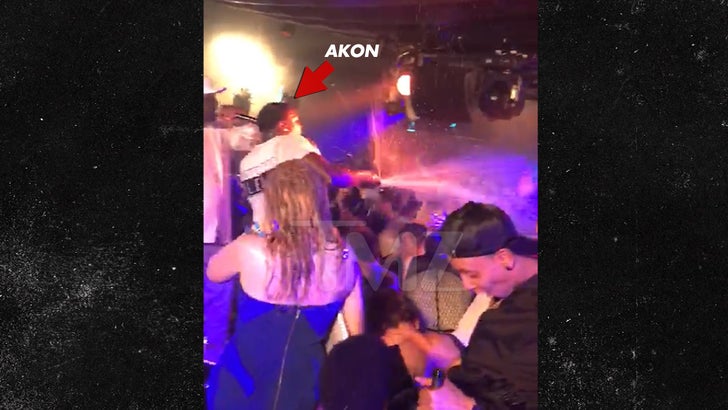 TMZ.com
Akon must've been really excited for the Monaco Grand Prix to start this weekend ... or maybe he just likes spraying champagne in Monte Carlo for the hell of it.
Whatever the case ... Akon was definitely getting his Cristal shower on Saturday night while attending an after-party for fashion designer Philipp Plein, who just had a show in Cannes.
Eyewitnesses tell us the singer was basically spraying the audience all night inside Jimmy's nightclub, where he was also performing. No harm, no foul though ... the crowd was doing the same.