Three 6 Mafia's DJ Paul Threatens Drive-By Shootings at Memphis Concert
Three 6 Mafia's DJ Paul
Threatens Drive-By Shootings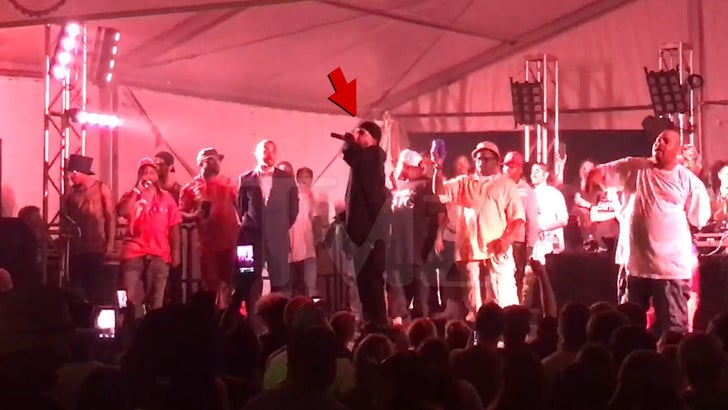 TMZ.com
Three 6 Mafia co-founder DJ Paul threatened to drive by and shoot up people's homes in Memphis during a concert Saturday night... shocking even his own crew.
Eyewitnesses tell TMZ ... DJ Paul was pissed that his sound kept cutting out during his performance at 901Fest. He was so angry, at one point he went into the crowd hunting for the sound guy.
You can see Paul brooding in anger on stage, when suddenly he blurts out the threat ... the audience was shocked. His own hype man, Computer, tried in vain to calm him down.
After making the threat, DJ Paul verbally attacked a local DJ and at that point the power went out at the venue.