DJ Quik Shocked by Tiger Woods DUI and That He Didn't Have a Driver (VIDEO)
DJ Quik
Hey Tiger ...
Drivers Aren't Just for Golf!!!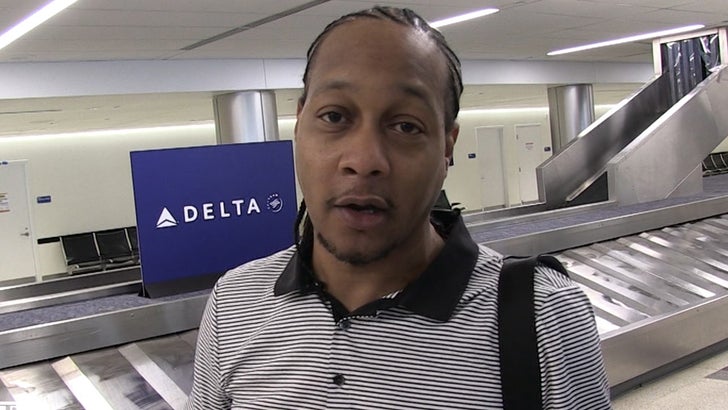 TMZSports.com
DJ Quik's straight-up stunned that Tiger Woods' got busted for a DUI ... and seems a little disappointed too.
We broke the news to the rapper at LAX on Monday, and after his jaw almost hits the floor ... he dishes on Tiger's mug shot and offers some possible explanations why he got himself in trouble again. His friend chimes in too.
It's interesting ... DJ Quik's song "Nobody" actually features lyrics about Tiger Woods, so it's clear he's a fan.
He has some advice for the "Michael Jordan of f***in' golf" as well ... but it's really for all of us.