Nicole Murphy Thinks Trump's Beheaded Pic is 'Funny' and He Deserves It
Nicole Murphy
Trump Beheaded Pic is 'Funny'
He Deserves It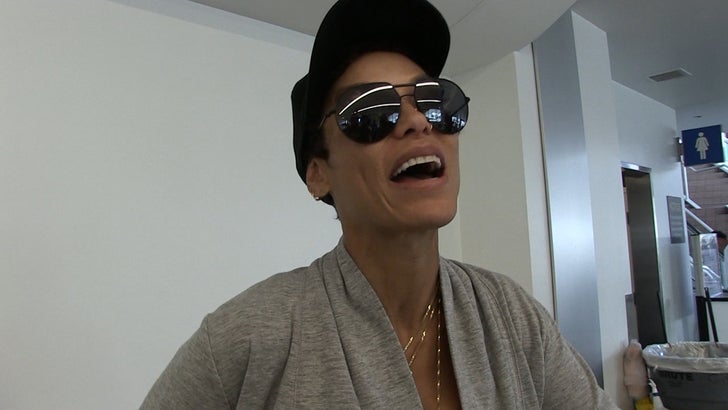 TMZ.com
We got Nicole at LAX Tuesday and she was quick to say Trump "set the bar" for Griffin's photo shoot with Tyler Shields.
So far, Tyler has been mum.
8:30 AM PT -- Later in the day, after we saw Nicole, she saw Kathy's video apology. She tells us, "I know she's a comedian and I always like Kathy, but the pic is a little too graphic ... and I apologize for saying it was kind of funny. Because it really isn't."