David Spade Says Burglars Got One Thing He's Really Going to Miss
David Spade
Damn Burglars Got
One Thing I'm Really Gonna Miss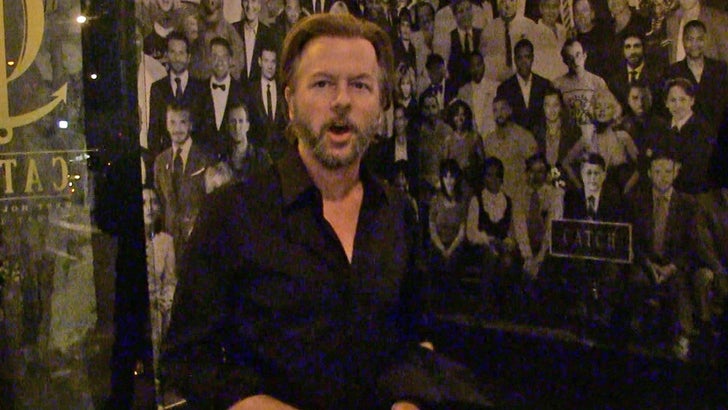 TMZ.com
David Spade's come to a scary realization ... burglars are going to get into his home if they want to, but he's still upset about some of the items he lost.
We got Spade leaving Catch Thursday night and asked him about the $80k worth of stuff burglars made off with last week. TMZ broke the story ... the break-in cost him more than just money, and while he was a little sentimental about it ... Dave still managed to crack a joke. It's Spade, after all.
He also hints ... cops might be closing in on a suspect. Or not. Hard to tell.