Dana White Fires Back at Demetrious Johnson After Scathing Letter
Dana White
Fires Back at Demetrious Johnson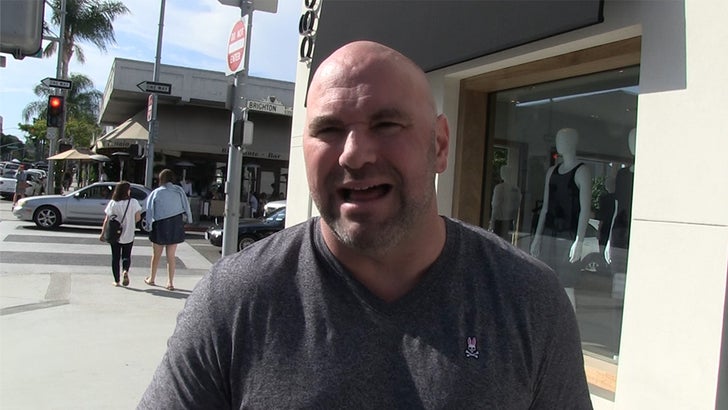 TMZSports.com
You knew it was coming ... here's Dana White lashing back at Demetrious Johnson -- essentially calling BS on all the claims DJ made in his scathing statement about the UFC.
Earlier this month, Mighty Mouse blasted Dana -- saying the UFC has bullied, mistreated and mis-marketed him over the years ... and he feels completely disrespected.
Enter White -- who we saw in Bev Hills -- who responded to DJ point by point.
Dana on UFC contract and Pay-Per-View deals:
"He didn't want Pay-Per-View. He wanted upfront money, no Pay-Per-View. He wasn't very confident in his abilities to sell Pay-Per-Views. He has the lowest-selling Pay-Per-View in the history of the UFC in the modern era."
Dana on DJ's fighting future:
"I think a fight between him and T.J. Dillashaw would be something that people would actually be interested in and could sell Pay-Per-Views and could make money. But he absolutely refuses to fight the guy. It's ridiculous."
"We're not marketing him right? We built a TV show around him. 'The Ultimate Fighter' was about what an incredible fighter he is. We put him on Fox many times and tried to build him and it is what it is. It's not me."
Dana on where DJ ranks as a fighter:
"The media claims he's the pound for pound best fighter in the world. I think Conor McGregor is the pound for pound best fighter in the world."