NBA Prospect Przemek Karnowski Apologizes To Airline Passengers For Being So Huge
NBA Prospect Przemek Karnowski
Apologizes To Airline Passengers
... Sorry For Being (Really) Big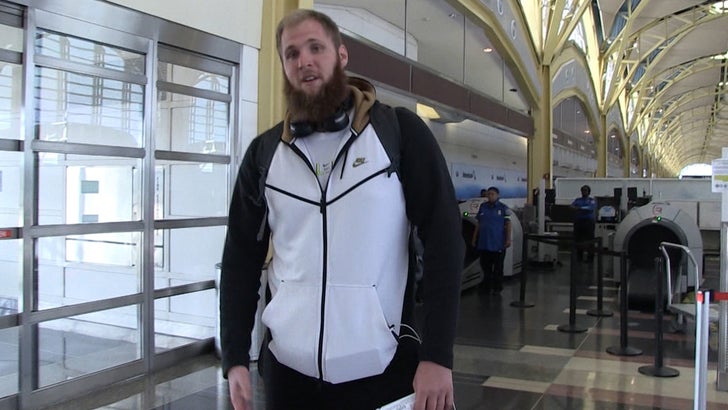 TMZSports.com
Attention, airline passengers of America ... TMZ Sports is about to give you a heartfelt message from a 7'1" 300 pound NBA prospect, Przemek Karnowski.
I'M SORRY I'M SO DAMN HUMONGOUS.
We got the former Gonzaga star in DC (nicest guy ever, BTW) and asked him what it's like to be shuffling around the country to different workouts for NBA teams.
It's a lot of flying, and for a guy his size who ain't about that private jet life quite yet, it's gotta be tough for him -- and let's face it, anyone he's sitting next to.
Listen to Karnowski apologize to the whole flying world for dominating the middle seat like the paint, saying, "I hope people understand. It's not my fault! I'm doing my best."