Chad Johnson Says Keyshawn Johnson Could Be Saving Son Millions
Chad Johnson
Keyshawn's Helping His Son
... Weed and NFL Don't Mix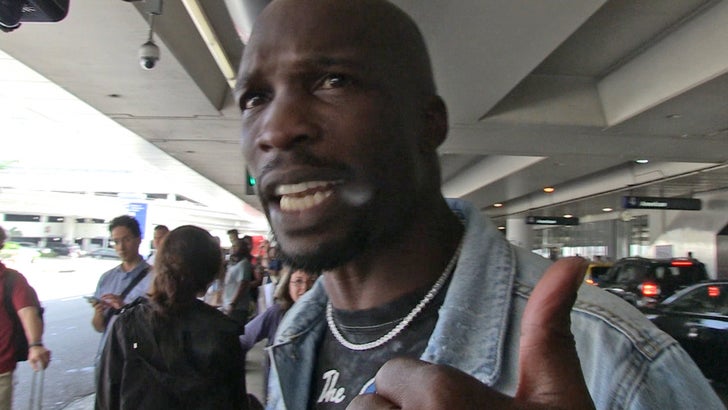 TMZSports.com
Chad Johnson says he's all for Keyshawn Johnson showing his son a little tough love ... saying it might be just what the kid needs to keep him from blowing his football career (and some BIG money).
Keyshawn Sr. yanked his boy off Nebraska's football squad after Key Jr. got busted with weed in his dorm -- saying his son needs to "mature" before he can put his pads on again.
We got Chad out at LAX, and asked him if this was great fathering -- or parenting gone too far?
Ocho made it clear he has Key's back -- although he wasn't sure he'd have done the same thing.
BTW -- Key Jr. was one of the best high school wideouts in the country, so we're betting Nebraska coach Mike Riley is hoping dad softens up.