Lonzo Ball Goes Full Kardashian After NBA Draft
Lonzo Ball
Goes Full Kardashian
... After NBA Draft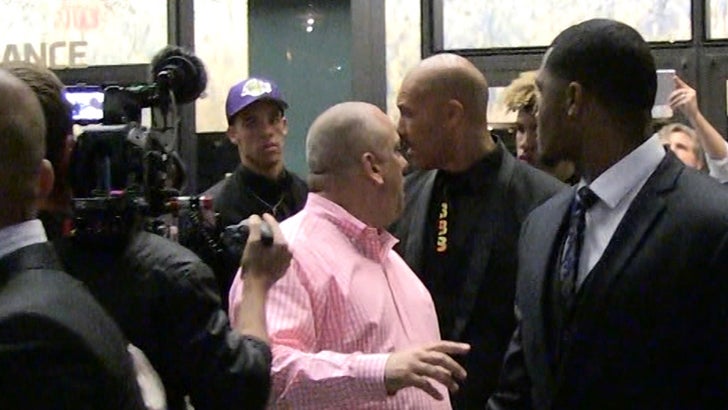 TMZSports.com
Look out, Kim and Kris ... Lonzo and LaVar Ball have officially begun their march on Hollywood.
Moments after Lonzo got drafted by the Lakers, the cameras were rolling on the Big Baller Brand family -- who were flanked by cops, security and a swagged-out BBB entourage as they got the VIP treatment on the way out of the Barclays Center in Brooklyn.
A professional camera crew was recording the whole thing -- unclear if it was ESPN or a BBB documentary/reality show ... which we already confirmed was in the works.
One thing's for sure ... LaVar was LOVING the attention Thursday night and it's not going away anytime soon.