Grandpa Ball: LaVar Woulda Beat MJ, '100%'
LaVar Ball's Dad
LaVar Woulda Destroyed Jordan
... I'm 100% Sure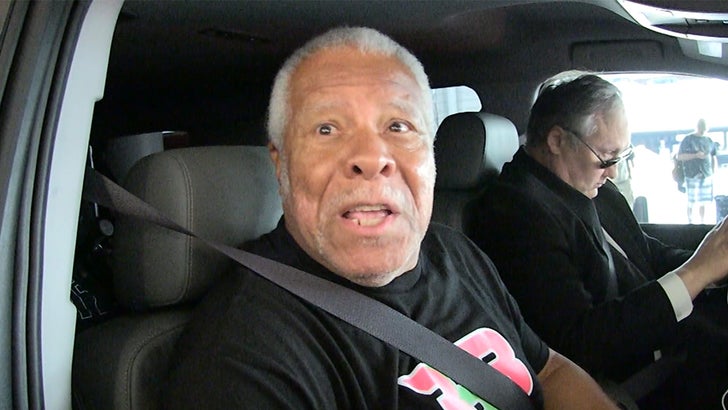 TMZSports.com
LaVar Ball isn't the only one in the world who thinks he could've beaten Michael Jordan 1-on-1 ... his father agrees ... telling TMZ Sports he's CERTAIN his Big Baller son would've dominated His Airness.
Of course, LaVar's the guy who started this fire (and many others) claiming in his athletic heyday, he'd have beaten Jordan, a statement that sent the sports world into an "Is he crazy?" frenzy.
We ran into one guy who DOESN'T think he's crazy at LAX -- LaVar's dad -- who only had one answer when we asked and he told us he agreed with his son's big brag.
"Yes. When he was younger and he was 6'6'', 270, I would've put him against anybody."
Turns out, the trash talking apple doesn't fall far from the tree.