Serge Ibaka On African Stereotypes: 'You Can't Change People's Minds'
Serge Ibaka
On African Stereotypes:
'You Can't Change People's Minds'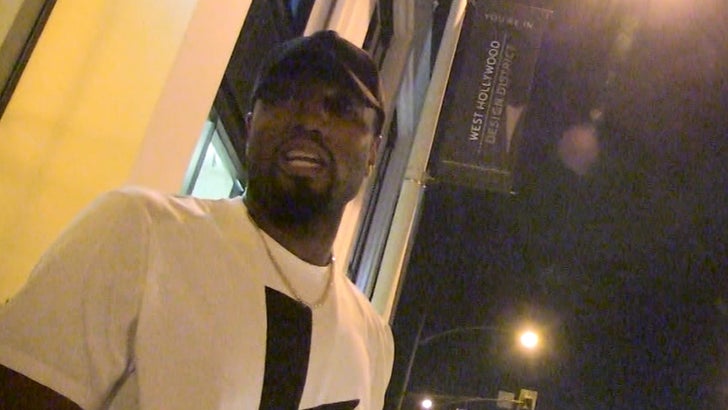 TMZSports.com
Serge Ibaka is now giving advice to other Africans forced to confront negative stereotypes about their homeland ... essentially telling TMZ Sports -- screw the haters.
We got the Toronto Raptors star at Catch in West Hollywood over the weekend -- after he put out a STRONG statement to people questioning the validity of his birth certificate, filed in the Republic of Congo.
In his statement, the 27-year-old defends his country -- saying he was born in a legitimate hospital in a city with a civil registry and an administration ... "I was not born in the jungle."
He said rumors that his age isn't accurate is the product of prejudice and stereotypes against Africans.
So, when we saw Ibaka over the weekend -- we asked if he had advice for other people in his shoes. He delivered some strong words.
Ibaka -- who recently signed a 3-year, $65 million contract -- wrapped up his message saying to work on your own happiness first and ignore the ignorant people.
"At the end of the day, I just cash out."