Jeremy Meeks' Advice for O.J. Simpson ... 'Stay Out of Trouble,' Find an Heiress
Jeremy Meeks
Advice for O.J.
'Stay Out of Trouble' ... Find an Heiress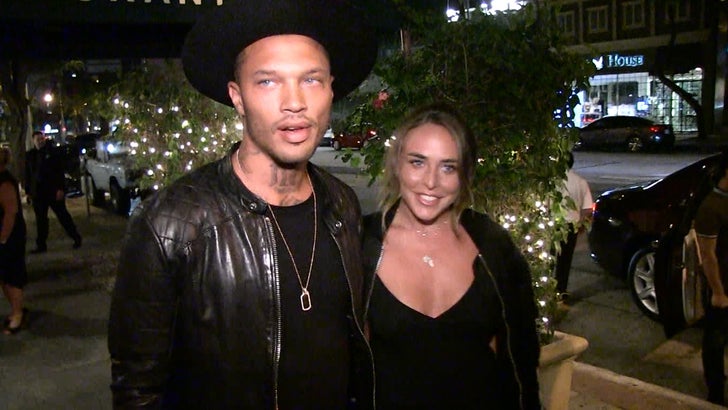 TMZ.com
Ex-con Jeremy Meeks isn't just a model ... he's a role model for the likes of O.J. Simpson ... or at least he thinks he can be.
Jeremy and his heiress gf, Chloe Green, drew a crowd Sunday night outside Madeo in WeHo -- and since he's flourishing in post-lockup life, we asked if he had any advice for Simpson ... who could be a free man again within months.
Seeing as how Meeks has been traveling the world, and living it up in Hollywood with the woman who stands to inherit the Topshop fortune, our advice to O.J. is ... listen to this guy.