Charlamagne tha God and Tiffany Haddish Blast R. Kelly Over 'Cult' Allegations
Charlamagne tha God
R. Kelly's Trash ...
He's Gotta Go!!!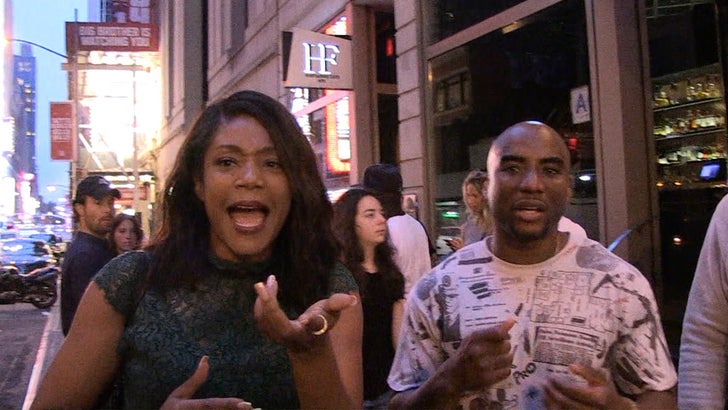 TMZ.com
R. Kelly is an unsexy, unsavory person who's been getting a pass for way too long ... according to Tiffany Haddish and Charlamagne tha God.
The "Girls Trip" star and the co-host of "The Breakfast Club" were at Heavvy Set's No Kid Hungry event in NYC ... when they went off about the latest Kelly allegations -- that he's keeping women in a "cult." They both wonder why the public keeps letting him off the hook.
Their point is ... other celebs have been ousted from "the culture" for doing far less than Kelly -- and they really take issue with his self-dubbed nickname.
Not all pied pipers should be followed ... in their eyes.