Kris Bryant Stops Flaming Baseballs in Fiery Infield Sesh
Cubs' Kris Bryant
Glove's On Fire ...
From Flaming Baseballs!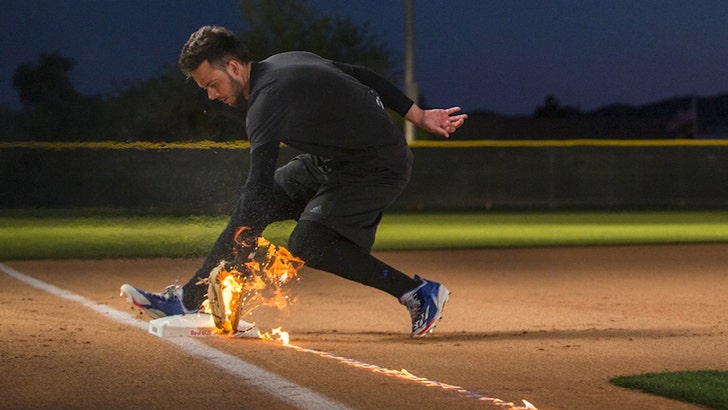 redbull.com/hotcorner
If you were expecting to sign a $300 MILLION contract, would you let someone hit flaming baseballs at you????
The Chicago Cubs superstar took the field in Tempe, AZ for a "hot corner"-themed Red Bull shoot ... where he fielded scorching baseballs that were lit up with gasoline and a blowtorch.
But fear not, Cubs Nation -- Bryant rocked flameproof gear and had the Tempe Fire Dept. on standby just in case.
Kris made it out just fine. The glove ... not so much.