Venus Williams Blames Seat Belts, Car Problems In Fatal Crash (UPDATE)
Venus Williams
Blames Seat Belts, Car Problems
... In Fatal Crash
2:25 PM PT -- Barson's attorney, Michael Steinger, tells TMZ he has documentation showing their 2016 Hyundai was in perfect working order. Also, he says data collected from the car's computer proves Jerome and Linda were both wearing their seat belts at the time of collision.
Venus Williams says at least one of the victims in the Florida crash that left one man dead was not wearing a seat belt at the time of the accident ... this according to new court docs obtained by TMZ.
The tennis star is firing back at the estate of Jerome Barson -- which is suing Williams for wrongful death, claiming she was responsible for the T-bone accident that killed the 78-year-old and seriously injured his wife.
In new court docs, Williams doesn't point out which person wasn't belted in -- but says the injuries could have been reduced had they both been buckled up.
As for the injuries, Williams also says in the docs Jerome's wife's injuries were NOT bad enough to recover damages in a lawsuit under FL law. It's puzzling since Linda Barson claims she suffered a cracked sternum, a shattered right arm and a broken wrist, hand and fingers.
Williams also alleges the Barsons failed to adequately maintain and repair the vehicle in a safe condition -- suggesting they could have avoided the crash with a properly functioning car.
There's more ... Williams points out that "third parties" -- presumably the other cars besides her and the Barsons -- contributed to the hectic scene at the intersection that led to the crash. Williams says those drivers should be held responsible as well.
Video of the crash shows Venus was trying to drive through an intersection when another car turned in front of her, causing her to stop before clearing the intersection. The Barsons T-boned Venus claiming they had the right of way and couldn't avoid her car, which was stopped in an area where it shouldn't have been.
The documents were first obtained by the DailyMail.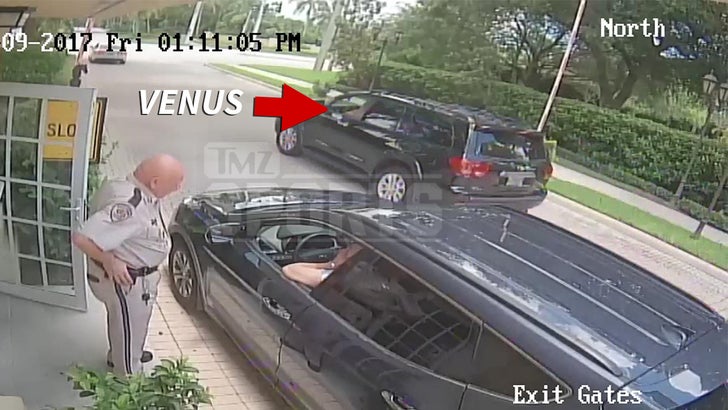 JUNE 2017
TMZSports.com