Justin Bieber Accidentally Drives Into, Injures Photographer
Justin Bieber
Accidentally Slams Truck Into Photog
Cops, Ambulance Respond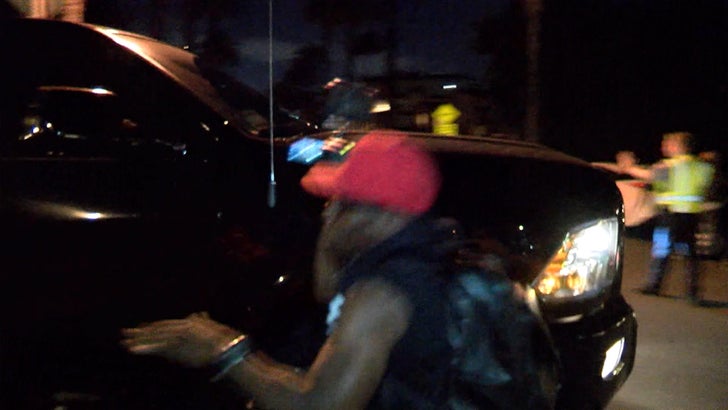 07/26/17
SplashNews.com
Justin Bieber accidentally ran over a photographer as he left a church service in Beverly Hills ... and the loud impact was captured on camera.
Justin was leaving the Saban Theater, where he'd been worshipping at a City Church event. He climbed into his monster pickup truck as photogs scrambled around the vehicle, and when he gunned it to pull away ... hit the man. It's pretty clear in the video ... Justin's front right side tire hits, or rolls over, the paparazzo.
Justin did not flee the scene and, in fact, stopped as soon as other photogs pointed out what had happened. Bieber stayed right by the man's side for roughly 8 to 10 minutes until paramedics and police arrived.
Justin spoke to police before he was allowed to leave the scene -- police tell TMZ he was not cited -- getting a ride from one friend, while another drove his truck.
Police say the photog suffered non-life threatening injuries to his lower body.
A few hours after he was taken to the hospital ... he posted a video describing the accident, and thanking Justin for being "compassionate."