Congressman Richmond: I Stand with Kaepernick, NFL Blackball Is Unfair
Congressman Richmond
I Stand with Colin Kaepernick
.... NFL Blackball Is Unfair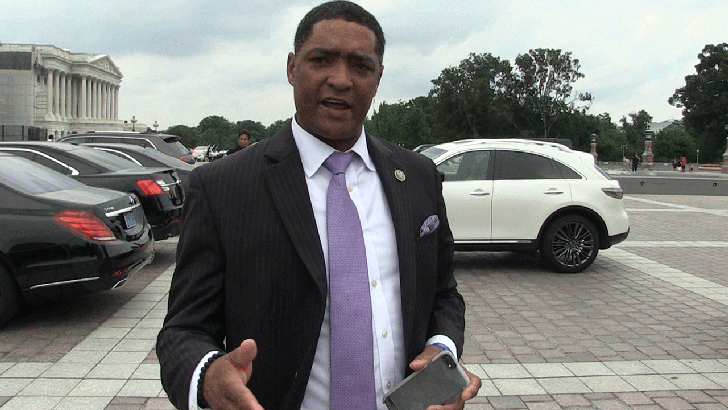 TMZSports.com
A powerful U.S. congressmen is calling out NFL owners on behalf of Colin Kaepernick -- he clearly feels the QB is being punished for speaking his conscience ... and "it's unfair."
TMZ Sports spoke with Cedric Richmond -- a democrat from Louisiana who's also the chair of the Congressional Black Caucus. He's also a big football fan.
So, when we asked how he felt about Kaepernick still being unemployed -- the congressman didn't hold back.
"I think it's unfair. I think that he has a lot of talent. He was the starting QB in the Super Bowl and he's a great athlete. And the fact that he spoke up means he's a great person and he spoke his conscience."
"I don't think we should penalize people in this country for doing that."
He continued, "As I look around the NFL at some backup quarterbacks, it's clear that his talent is superior to a lot of people who are on teams already."
"I would hope that people would give him a chance and sign him and see what he has to offer."
Richmond concludes, "We should not penalize somebody for exercising their 1st amendment right."
There's talk the Baltimore Ravens could bring Colin on board in the very near future -- but until the phone rings it's just that ... talk.