Boosie Badazz Says He Was 'Clowning' About Getting Oral Sex for His Son
Boosie Badazz
I Was Clowning ...
My Son Gets Oral Sex On His Own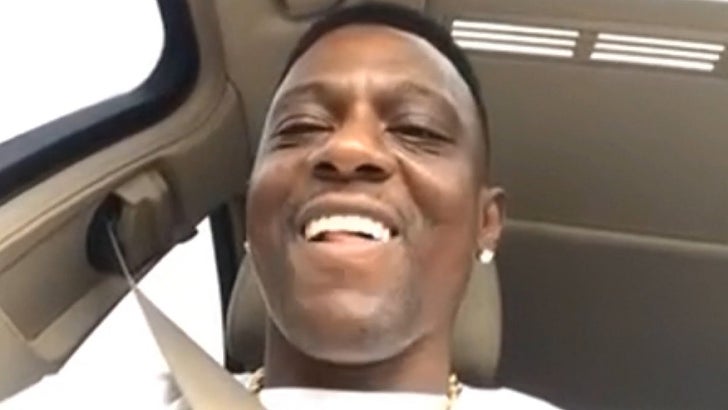 TMZ.com
Boosie Badazz insists he wasn't REALLY going to get a woman to give his son oral sex, but adds ... the 14-year-old kid doesn't need any help hooking up with chicks.
Boosie sparked a little controversy with his birthday post for Tootie Raw, where he said he was giving him money and a "bad bitch" to perform fellatio on him. But the rapper tells us he "was just clowning" ... and there's no woman for hire.
However, that's only because he says that's totally unnecessary for his son -- or any kids that age. Boosie doesn't mince words, and says he has no misconceptions about teens having sex.