'Wonder Woman' Star Eugene Brave Rock says Total Solar Eclipse is No Bad Juju!!!
'Wonder Woman' Star
Solar Eclipse
is No Bad Juju!!!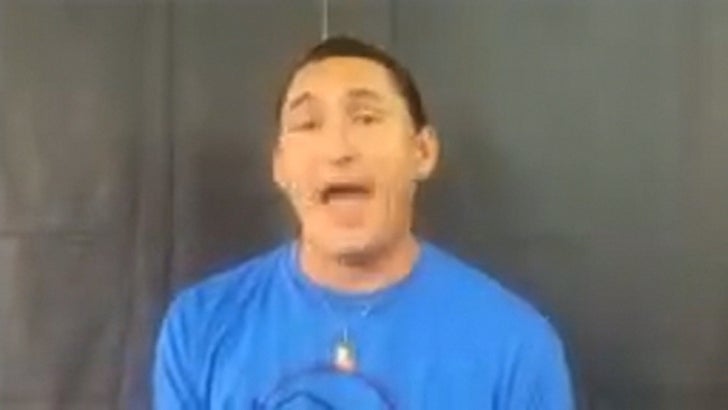 TMZ.com
"Wonder Woman" star Eugene Brave Rock says don't fear the natural ... a total solar eclipse is a time for celebration!
Eugene -- who hails from the Blackfoot Indian Tribe and starred as The Chief in the epic DC Comics flick -- says the first total solar eclipse in 38 years is reason to throw a massive party to welcome the mating of the sun and the moon.
Check it out ... Eugene's not speaking for the rest of the nearly 600 Native American tribes, some of which will head indoors for a "time out" -- as in no talking and no eating or drinking.
Eugene sees it differently.