UFC's Derrick Lewis Battling Freezing Water, Ants When Saving Flood Victims
UFC's Derrick Lewis
Battling Freezing Water, Ants
... In Flood Victim Rescue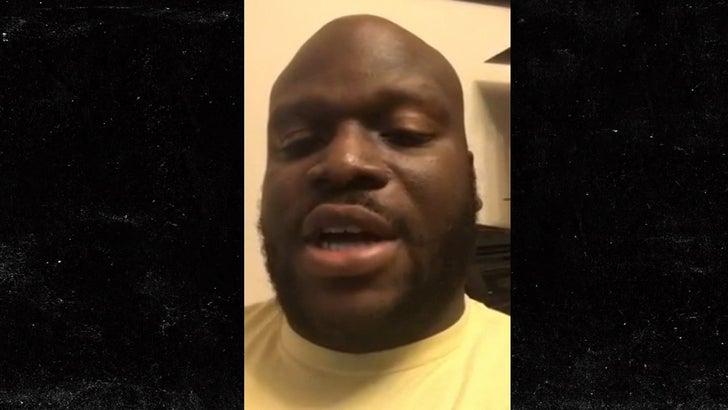 TMZSports.com
UFC star Derrick Lewis says he's exhausted and bit up after 2 straight days of rescuing flood victims in Houston ... telling TMZ Sports freezing water and swarms of ants are a huge problem.
We spoke with Lewis after footage surfaced showing "The Black Beast" carrying people who have been stranded due to the torrential rains from Hurricane Harvey.
"Basically, I'm just looking around and seeing anyone that need help."
Derrick says he put information on his Facebook page -- and if people reach out in need of assistance, he rolls out immediately ... "no matter where they at."
Lewis says he's seen people in bad shape -- and that's why he's motivated to keep helping.
"I believe about 30 minutes ago I just helped an elderly couple and he was covered in ants all over and he was just like trembling in his house."
"He didn't even worry about the ants that was all over him. He didn't even bother to knock them off. You could tell he was in shock ... the water is real cold right now."
Lewis says he's been bit up by the ants as well. Footage has surfaced showing ants swarming together to stay afloat in the waters. It's a serious problem for people.
Still, Lewis says he won't give up.