Dwyane Wade: I'm Meeting with LeBron This Week
Dwyane Wade
I'm Meeting with LeBron This Week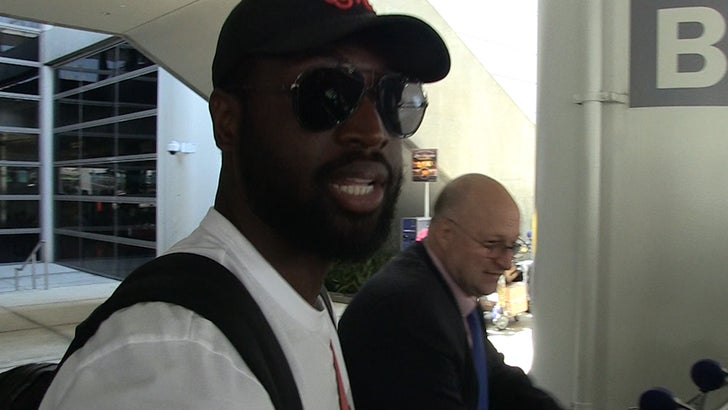 8/28/17
TMZSports.com
Some good news, bad news for Cleveland fans ...
Good news ... Dwyane Wade tells TMZ Sports he's been talking with LeBron James and is planning to meet with him THIS WEEK.
Bad news ... he's playing it VERY coy about rumors he's leaving Chicago for the Cavs.
Wade had just arrived at LAX after his big European vacation (he asked if we liked his tan!) ... and that's when we asked about his NBA future.
"We text each other," Wade said about LeBron -- but when we asked if he was gonna join him next season he told us, "I'm gonna join him at dinner this week somewhere."
For Wade to land with the Cavs, he would have to negotiate a buyout with the Bulls that could cost him millions of dollars.
So, if Bron's serious about bringing him on ... maybe James should pay for dinner?