Jamie Foxx Gives Katie Holmes a Big Thumbs-Up
Jamie Foxx
Katie and Me?
AYYYYYY!!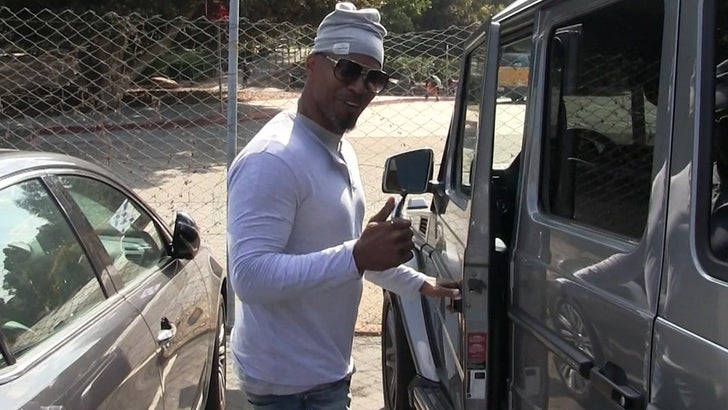 SplashNews.com
Jamie Foxx knows silence is golden when it comes to talking about Katie Holmes ... but he still wants everyone to know they're all good as a couple.
Jamie was in Malibu Wednesday morning when a photog asked him all about Katie and their very first PDA on the beach. TMZ posted the first pics ... showing them strolling on Monday -- and, as we reported ... the relationship has been the worst-kept secret for years.
So, why go public now and what does her ex and his pal, Tom Cruise, think?
Jamie kept his response brief ... and mostly nonverbal.