Sergio Dipp Wants 2nd Chance After Epic 'Monday Night Football' Disaster
Sergio Dipp
Wants 2nd Chance
After Epic 'Monday Night Football' Disaster
Sergio Dipp -- who became famous Monday night for his epically terrible 'MNF' sideline report -- says he wants another shot to cover the NFL ... assuring the viewers he'll do better next time!
Dipp rose to social media superstardom during the 1st half of the Chargers, Broncos game -- ESPN cameras cut to the sideline reporter who bumbled his way through an incredibly awkward story about Broncos head coach Vance Joseph.
ESPN never brought Dipp back on the air -- despite demands from everyone on Twitter. There was just something endearing about him.
After the game, Dipp -- who was born in Mexico -- posted a video statement ... saying he was just very excited to make his debut on American TV, "The biggest stage possible."
"All I wanted to do was to show some love to these two historical head coaches," Dipp said.
"Hopefully, I'll have another chance and be sure I'll make the most out of it."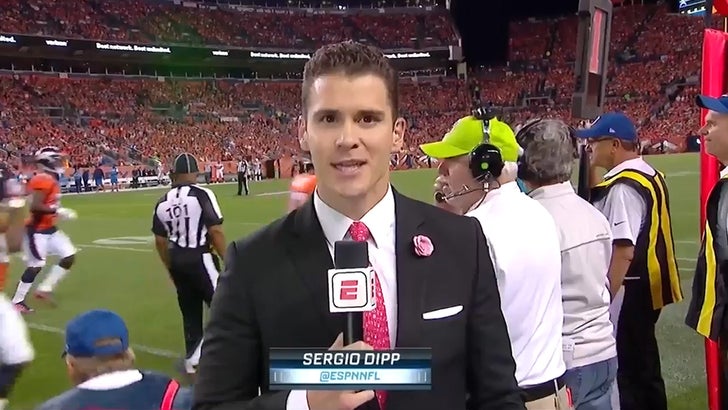 ESPN