Donald Glover, Julia Louis-Dreyfus, Alexander Skarsgard Hit Emmys 2017 After-Party
Emmys 2017
Glover, Dreyfus, Skarsgard Hit After-Party Circuit
You're Gonna Need An Emmy To Get In!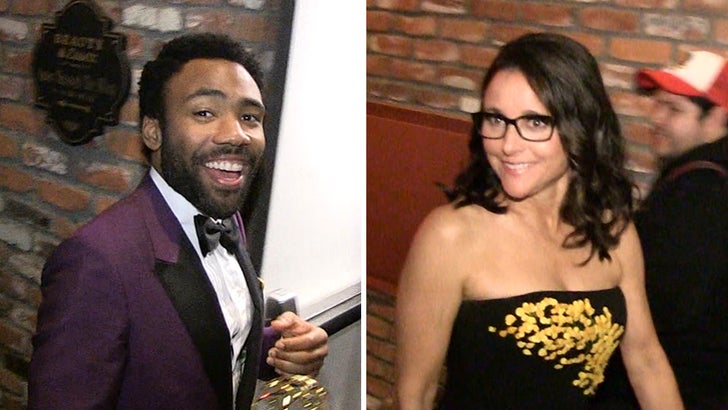 TMZ.com
The stars were out in droves Sunday night after the 69th annual Emmy awards in L.A., and the place to be was Beauty & Essex in Hollywood ... it actually looked like you needed an Emmy to get inside.
Donald Glover came with 2 and what looked like a PEH ... that's personal Emmy holder. Alexander Skarsgard, a supporting actor winner for "Big Little Lies," played doorman and didn't want to let "30 Rock" alum Jack McBrayer inside.
Looked like an epic party ... if you could get inside.