Racism Claims by Woman Yelling About Service Dog are BS, Says Videographer
Service Dog Vid
Angry Woman's Racist Claims are BS
I Recorded it and I'm Mixed Race!!!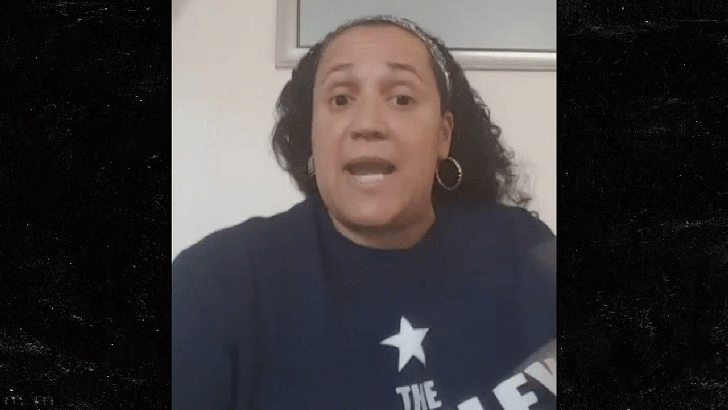 TMZ.com
Claims of racism by Ciara Miller -- the woman seen yelling at restaurant diners about a vet's service dog being allowed inside -- are ridiculous and "shameful" ... says the woman who recorded the video.
Sherra Stanley tells us ... the service dog at Kathy's Crab House in Delaware belongs to her friend Bill, a military vet, and his wife is the woman who approached Miller to explain why his dog, JP, was allowed inside. Stanley claims there were absolutely NO racial slurs hurled ... but Miller went crazy.
Stanley also tells us the racism accusations don't make sense ... because Bill's party at the restaurant was representing multiple races. Specifically ... his stepdad is black, and Stanley herself is mixed race.
As we reported ... Miller claims she was grossed out by the service dog but was leaving peacefully until she was accosted and called the n-word.
In the now-infamous vid ... Ciara argues with several patrons, but doesn't allude to any racist behavior.