Dolphins Coach Chris Foerster Resigns After Cocaine Video, 'I Need Help' (UPDATE)
Dolphins' Chris Foerster
BLOWBACK
Resigns After Cocaine Video
Miami Dolphins offensive line coach Chris Foerster has resigned -- less than 24 hours after video surfaced showing him blowing lines with a $20 bill.
"I am resigning from my position with the Miami Dolphins and accept full responsibility for my actions," Foerster said in a statement.
"I want to apologize to the organization and my sole focus is on getting the help that I need with the support of my family and medical professionals."
The Dolphins also issued a statement saying, "We were made aware of the video late last night and have no tolerance for this behavior."
"After speaking with Chris this morning, he accepted full responsibility and we accepted his resignation effective immediately."
"Although Chris is no longer with the organization, we will work with him to get the help he needs during this time."
Foerster was one of the highest paid assistant coaches in the NFL -- reportedly earning between $2.5 and $3 MILLION per year.
8:28 AM PT -- Dolphins head coach, Adam Gase, just addressed Foerster's resignation with the media ... saying, "it's not a good situation. It wasn't something that you expect."
"It's not fun, especially when you're close to somebody. But you gotta take the next step and move on, 'cause we're gonna play on Sunday."
Gase added he never saw signs of drug issues while working with Foerster.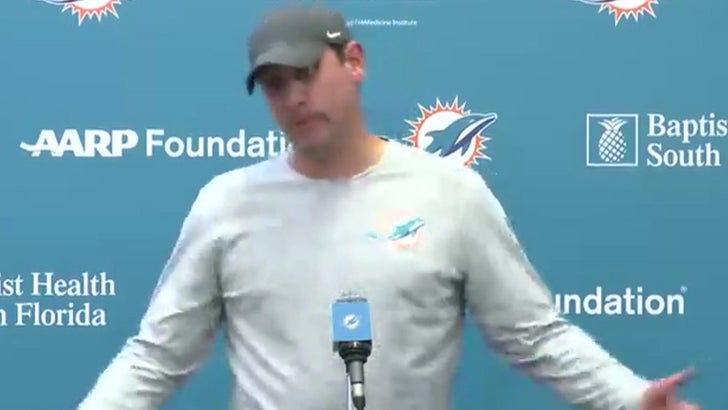 Dolphins