Lauren Holly Reveals Her Harvey Weinstein Bathroom Horror Story
Lauren Holly
Claims Weinstein Made
Nude Massage Pass at Her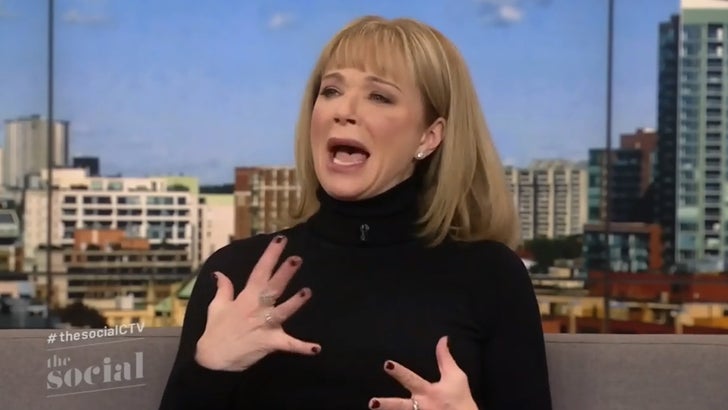 The Social
Lauren Holly says Harvey Weinstein was all business during a meeting in his hotel room ... right up until the moment he ripped off his suit and went to the bathroom in front of her.
The actress, who now lives in Canada, went on daytime talk show "The Social" Monday to speak for the first time about an encounter she says went down in the late '90s. Holly says she wasn't worried about going to Weinstein's hotel room for the meeting -- she says that was common, and he was fully dressed when she arrived.
Lauren says they spoke at length about possible roles, and right in the middle of the conversation he stripped and used the bathroom in front of her. Despite being nude in front of her, she says he never stopped talking business ... even when he jumped in the shower.
However, she says it turned ominous and terrifying when he got out of the shower. Just as scary as the reaction she says she got when she told friends what had happened.