Khalid Says Crotch-Grabs Aren't Cool at Concerts
Khalid
Keep Your Hands Off Mine & Harry Styles' Junk!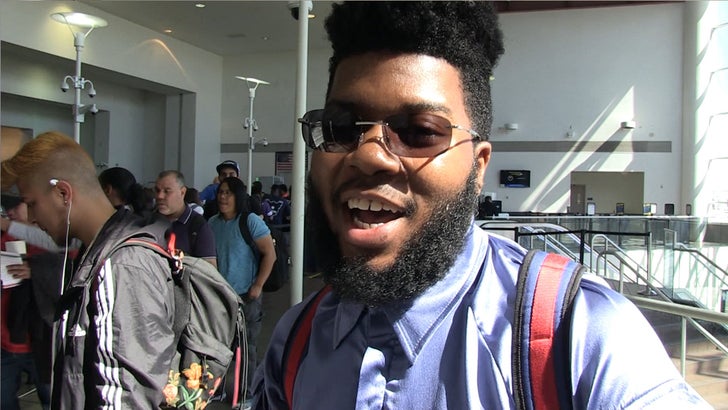 TMZ.com
Warning to Khalid fans: don't go grabbin' the R&B star's junk if you're ever in the front row at one of his concerts, because he thinks it's hella disrespectful.
We got Khalid at LAX Monday and asked him what he thought about a fan copping a feel of Harry Styles' privates mid-performance over the weekend.
Khalid thinks the fan crossed the line since being a pop star and getting felt up onstage don't go hand in hand ... at least not anymore.
Khalid says he doesn't mind getting touchy-feely with fans but dude's got his boundaries.