Vin Scully Says He Won't Accept Joe Buck's Offer to Call World Series
Vin Scully
Declines Joe Buck's Offer
No World Series Cameo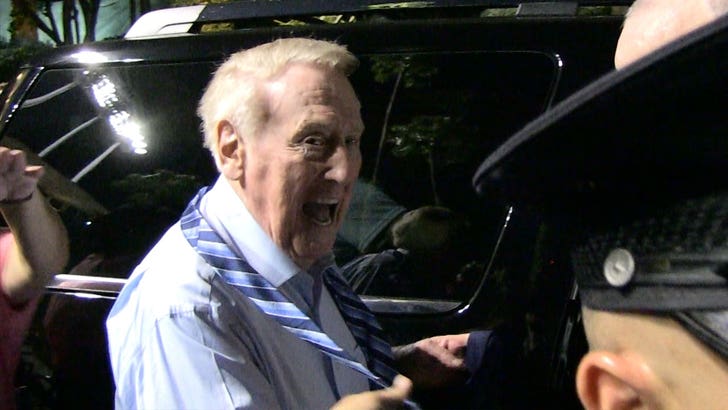 TMZSports.com
Vin Scully has respectfully rejected Joe Buck -- telling TMZ Sports he won't accept Joe's offer to return to the broadcast booth for one last inning ... and it's breaking our hearts!
After Vin threw out the first pitch of Game 2 at Dodger Stadium, Buck -- who was calling the game for FOX -- said he would personally hand deliver the mic to Vin if he would consider coming back ... if only for an inning.
After the game, Vin told us it wasn't gonna happen ... saying, "No, I'm done."
As Buck pointed out, Vin spent 67 years with the Dodgers -- and he's as close to royalty as you can get in L.A.
Still, hopefully he'll change his mind ...