Rampage Jackson: Let's Fight, Nick Diaz!! Payback for Hollering at My Girl
Rampage Jackson to Nick Diaz:
'Let's Fight, Motherf**ker'
Hollerin' at My Girl Wasn't Cool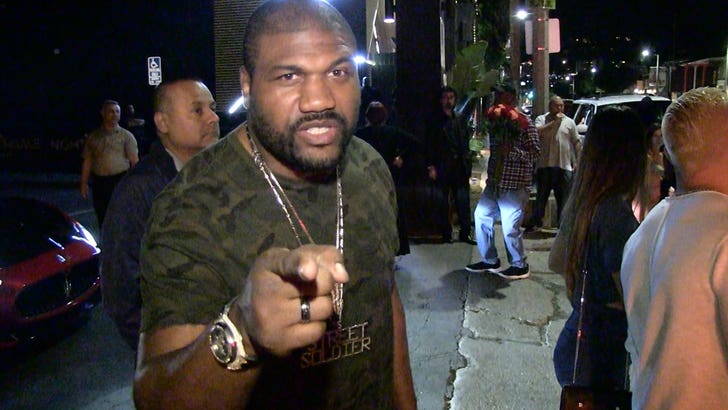 TMZSports.com
Rampage Jackson says there's only 1 way he can get square with Nick Diaz after Diaz tried to swoop his girl -- FIGHT!!!!!!
"Nick Diaz, come to my weight class. You know you disrespected me. You know you was outta order. Come to my weight class, motherf**ker!"
FYI, Rampage and Nick were out partying in Vegas last week ... when Nick made his move in a video that some people think was staged.
But now ... we got Jackson calling out the elder Diaz bro -- even though Nick's at least 50 pounds lighter than him.
Is Rampage being serious? Hard to tell ... but anything to get Diaz back in the cage, right??
Fun Fact: This rivalry goes back to a 100% real (and hilarious) incident where Rampage hollered at Nick's girl inside a Burger King.