76ers' Markelle Fultz Gives Mad Props to Sharpshooting Fan Who Beat Cancer
76ers' Markelle Fultz
Mad Props for Cancer Survivor
... 'Better Shooter Than Me'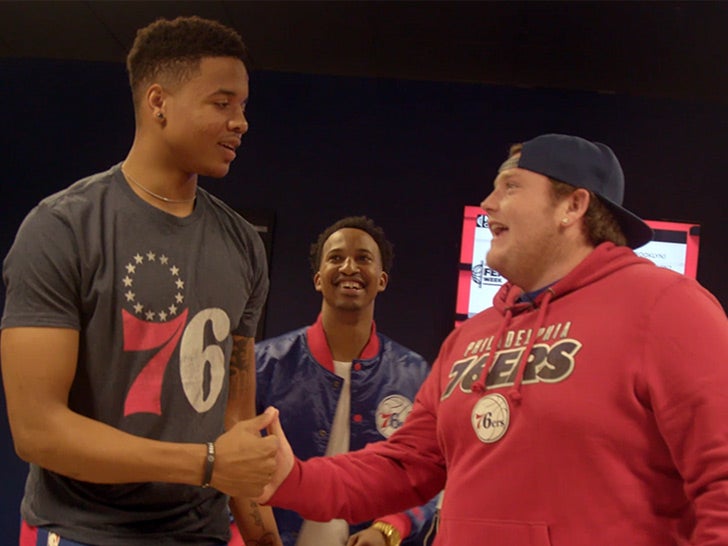 NBA #1 overall pick Markelle Fultz has a new BFF -- 17-year-old cancer survivor Mike Shelly, who's insane half-court shot at Saturday's 76ers game led to a once-in-a-lifetime VIP experience.
Here's the deal ... Mike balled out in a shooting contest during Sixers vs. Warriors, winning Chick-fil-A (Markelle's favorite thing ever) for all the fans in the arena.
Pretty epic -- but Shelly's no stranger to overcoming the odds ... crushing stage 4 cancer to suit up for his high school football team.
So when Mike got an invite back to the Wells Fargo Center, Fultz gave him a hero's welcome -- telling him he had a better jumper and asking if they could bro out over some chicken sandwiches! (The 76ers hooked Mike up with 76 Chick-fil-A gift cards, FYI).
The franchise also gave Shelly courtside seats, a future road trip with the squad and more!