Michelle Rodriguez Says the World's Doomed Without a Woman's Voice
Michelle Rodriguez
This is a Maaaaan's World & It Sucks!!!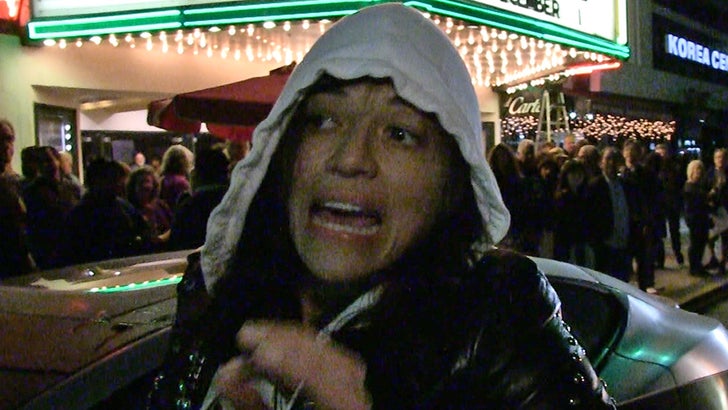 TMZ.com
Michelle Rodriguez channeled her inner James Brown to explain why powerful men are falling like dominoes, and the world feels like it's in collapse -- we're missing the feminine spirit.
We got Michelle outside El Rey Theatre Thursday night in L.A., and it was so deep. She dropped her philosophy behind the wave of sexual assault allegations in entertainment and politics -- and it will make ya think.
And she's not just complaining. Michelle broke it all down, and offered a simple, yet effective, solution.
Warning: You might ponder this all day.