Pierce Brosnan Sued Over House Fire
Pierce Brosnan
Sued Over House Fire
I Just Got Rag Tagged!!!
Pierce Brosnan is being sued for carelessly starting a fire that partially torched his neighbor's house.
A fire ignited at Pierce's Malibu home in 2015 and spread to his neighbor Alexander Haagen's house, which would not have been damaged but for the fact that Pierce failed to properly dispose of rags that were susceptible to spontaneous combustion.
Haagen got paid for the damage by his insurance company and now the insurance company has turned around and sued the former Bond star.
Brosnan's home was extensively damaged in the blaze.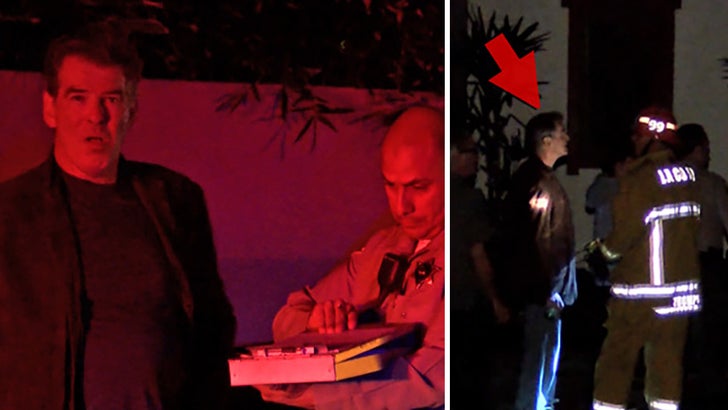 SplashNews.com