Troy Aikman: 'Thursday Night Football' Is 'Really Tough' On Players
Troy Aikman
On 'Thurs. Night Football '
'Really Tough' On Players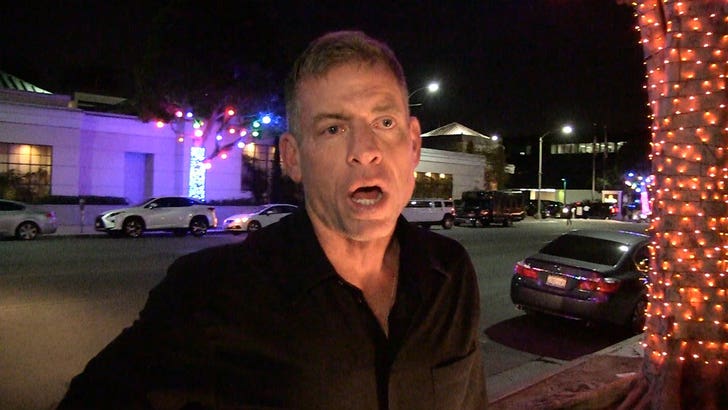 TMZSports.com
Troy Aikman has Drew Brees' back when it comes to "Thursday Night Football" -- telling TMZ Sports the 4-day turnaround presents real player safety concerns ... but he's not convinced it's going away anytime soon.
FYI, Brees came out swinging at 'TNF' last week -- saying the mid-week game is "absolutely" unsafe for players ... and puts them at greater risk for injury.
So, when we saw Aikman at the famous Matsuhisa sushi joint in L.A. this weekend -- we asked the "NFL on FOX" star if there were plans to do away with Thursday night games in the future.
"I'm not sure they'll do that, but you know ... I'm not sure the players are really on board with it. It's hard, there's no question."
'"At a time when we're talking about players' safety ... to turn around in 4 days and play another game, it's a challenge for all of them. It's really tough."
Aikman added, "I think the challenge in today's times is that the owners and the league are constantly trying to find ways to grow the revenue and although it sounds good -- player safety sounds good -- I think sometimes there's contradictions to that and I think the Thursday night games are proving that out."