Cardi B Buys Offset New Rolls-Royce, Wraith Watch for His Birthday
Cardi B to Offset
Money Ain't a Thang ...
I Got You a Rolls Royce Wraith!!!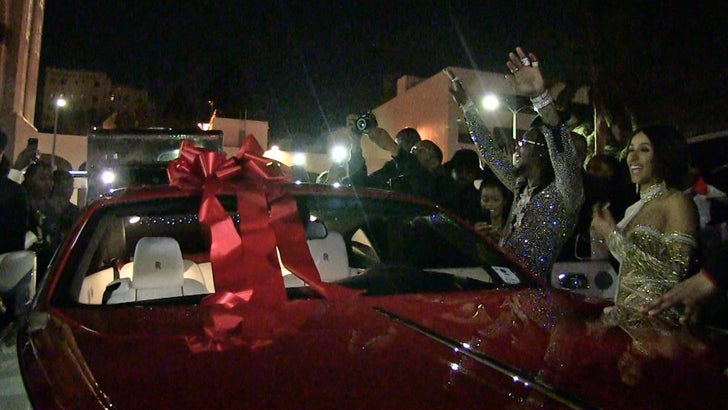 TMZ.com
Cardi B is the fiancée we all want, 'cause she doesn't make her man choose between a brand new car or a fancy watch for his birthday -- she just buys both.
Cardi was with Offset Wednesday night at The MacArthur in DTLA to ring in his 26th birthday. On the way out, she gave him the big gift first -- a new Rolls-Royce Wraith!!!
You can tell he was stoked by the way he thanks his bride-to-be -- nothin' says "love you" like a nice squeeze -- but the presents weren't over from there. Looks like she also bought him a fully blinged out watch! And Cardi made it clear to us -- she put down her own cash for the goods.
Aside from high-priced gifts, Offset also had his pals Quavo, Takeoff, Big Sean, Swae Lee, Lil Yachty, G-Eazy and Ashanti there to celebrate.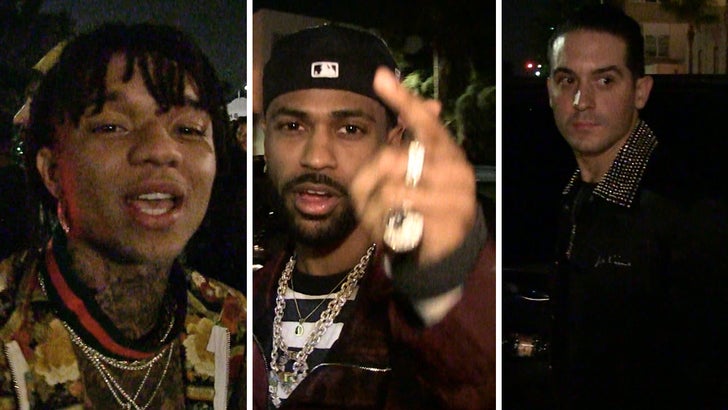 TMZ.com