'Double Dare' Host Marc Summers Evacuates Home Due to CA Wildfires, Saves His Tapes
'Double Dare' Host Marc Summers
Evacuates Home Amid Wildfires
... Saves His Tapes!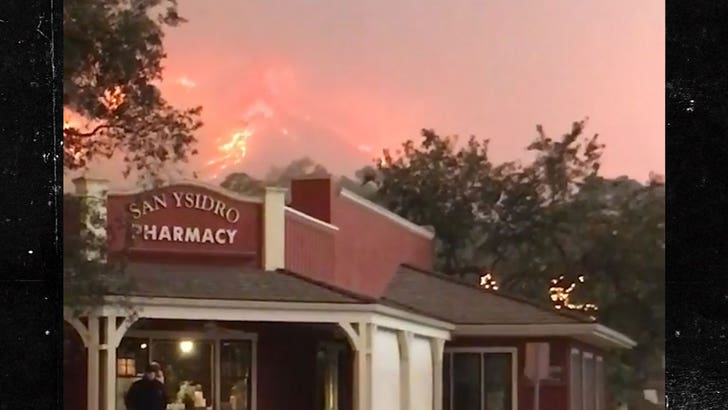 Marc Summers
Marc Summers -- the host of the '90s hit kids' show "Double Dare" -- just evacuated his home amid a growing inferno in Santa Barbara, and took what mattered ... his TV clips.
Marc posted a video Saturday showing blazes from the Thomas fire at what might as well be a stone's throw away in the Santa Barbara mountains near his property.
TMZ spoke to Marc, who tells us ... he and his fam just left this weekend, but packed up a lot of their valuables about a week ago, including jewelry, family photo albums, marriage and birth certificates, passports ... and over 1,000 tapes of Marc's TV gigs.
We're told he was able to convert those tapes to DVDs a while ago, and saved a good chunk -- which, of course, contain episodes from "Double Dare" and other TV appearances.
Marc says he and his family might return Wednesday ... if Mother Nature lets 'em.