Magic Johnson Hints at Kobe Bryant Having Political Career
Magic Johnson
Hints Kobe Should Be in Politics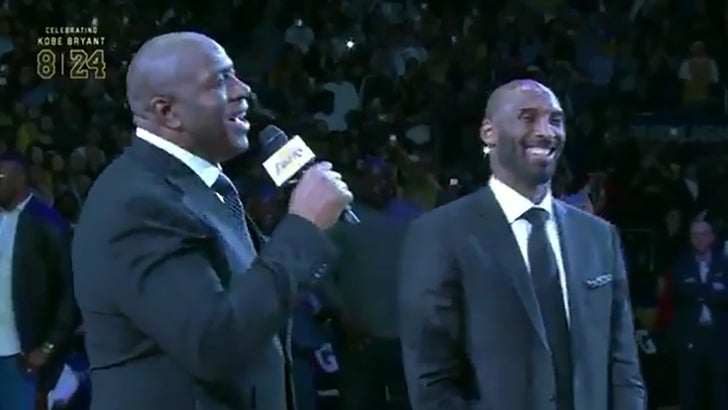 NBA
Kobe Bryant's next move should be running for political office ... at least that's what Magic Johnson intimated Monday night at Staples Center.
Magic gave a rousing speech to honor his fellow Lakers great during Kobe's jersey retirement ceremony. Besides giving props to the Mamba's basketballs skills, he seemed to tap him for public office.
Magic said, "We need you right now. When I look into this audience there's all race of people come together. This country needs to come together, and you were able to bring us all together as a city for 20 years."
No doubt, Magic was taking a light jab at President Trump -- but suggesting Kobe parlay his sports popularity into politics would be a first.
Haters will say it's impossible -- but on the other hand, doesn't Trump's rise mean anything can happen?